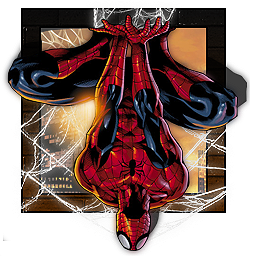 Bruce Wayne, Peter Parker, Clark Kent and Ororo Munroe took the top 4 places respectively in Comic Vine's Top 100 Superheroes 2012.
Last year, Batman only ranked #34 and taking the top spot this year was not a surprise.
Spider-man moved up from #4 last year to #2 this year, putting Superman who was #2 last year to #3 this year.
X-Men's Storm was #1 last year but seeing her at #4 still proves her immense popularity in the Comic Vine community.
121 Comic Vine members participated the annual poll.
Here's the link for 2012 top 100 list:
http://www.comicvine.com/forums/gen-...012/718719/#20
To check the 2011 top 100 list:
http://www.comicvine.com/myvine/the_...2011/75-33965/
Comic Vine's Top 100 Superheroes 2012:
1. Batman
2. Spider-Man
3. Superman
4. Storm
5. Wonder Woman
6. Dick Grayson
7. Barry Allen
8. Nightcrawler
9. Thor
10. Gambit
11. Aquaman
12. Wally West
13. Wolverine
14. Hulk
15. Captain America
16. Deadpool
17. Hawkeye
18. Daredevil
19. Black Panther
20. Cyclops
21. Bucky Barnes
22. Tim Drake
23. Jason Todd
24. Barbara Gordon
25. Hal Jordan
26. Iron Man
27. Kitty Pryde
28. Rorschach
29. The Doctor
30. Alan Scott
31. Martian Manhunter
32. Kyle Rayner
33. John Constantine
34. Green Arrow
35. Silver Surfer
36. Black Canary
37. Zatanna
38. The Tick
39. Dream of the Endless (Morpheus)
40. Emma Frost
41. Fantomex
42. Raven
43. Iron Fist
44. Punisher
45. Batwoman
46. Animal Man
47. Finn
48. Billy Batson
49. Hollow
50. Judge Dredd
51. Rick Grimes
52. Hellboy
53. Catwoman
54. Luke Skywalker
55. Swamp Thing
56. Invisible Woman
57. Stephanie Brown
58. Midnighter
59. Optimus Prime
60. Beast
61. Booster Gold
62. Jean Grey
63. Thing
64. Rogue
65. Tony Chu
66. Kaine
67. Wasp
68. Cassandra Cain
69. Nite Owl (Dreiberg)
70. Iceman
71. Damian Wayne
72. Superboy
73. Black Widow
74. Supergirl
75. The Green Hornet
76. Spawn (Simmons)
77. Michonne
78. Vic Sage
79. Ted Kord
80. Invincible
81. Spectre
82. Psylocke
83. Professor X
84. Cyborg
85. Ms. Marvel
86. Orion
87. Krypto
88. Saint Walker
89. Master Chief
90. Mr. Fantastic
91. Han Solo
92. Red Tornado
93. Doctor Strange
94. Beast Boy
95. Hank Pym
96. Blue Beetle
97. Guy Gardner
98. Vision
99. Raphael
100. Jubilee